Iona Smith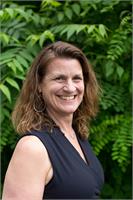 Iona M. Smith; Med, CYT 500 Hr.
Iona is a Yoga Educator focused on bringing yoga, mindfulness and breathwork to a variety of audiences. Iona shares these ancient and transformative practices in a modern, playful, and secular way that is accessible to all.
Iona earned her Masters Degree in Education from the Harvard Graduate School of Education And her 500 Hr. Yoga Teacher Certification from the Nosara Yoga Institute in Costa Rica. Iona began her career as a biology and health teacher and transitioned to yoga education in 2005. She is co-author of The Kripalu Yoga in the Schools Curriculum and a contributing author to the Kripalu RISE Curriculum. Over the past decade she has taught the Kripalu Yoga in the Schools Curriculum in both middle and high school settings throughout Berkshire County and has taught yoga based professional development to a variety of sectors including educators and law enforcement. Iona has presented at national yoga and mindfulness conferences, run the Kripalu Yoga in the Schools Symposium, and co-facilitates the Kripalu Yoga in the Schools Teacher Training. Iona currently teaches yoga, mindfulness and breathwork in a variety of different settings.
Iona Smith instructs the following:
FridayFlow is a class fit for all levels that will guide you through a dynamic and rhythmic flow of mindful movement. This breath centered yoga flow has a focus on freeing the hips and spine while increasing strength and flexibility. Come move to the beats and rhythms of the music in this heat building practice.