Lanna Brown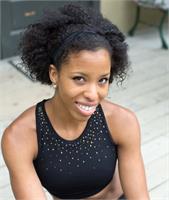 Lanna serves many roles for the LifeWorks Community. She is the Studio Manager as well as a class instructor. Drawing from a diversified athletic background (20+ yrs of dance, crew, basketball & gymnastics), she has brought together her passion for dance, movement and training in her commitment to LifeWorks. She has come in and out of her roles in the fitness industry from online fitness training to group and personal training. Here at LifeWorks she offers an added cross training opportunity for those interested in challenging their aerobic limits and increasing strength.
Lanna Brown instructs the following:
Cardio Flex is a new addition to LifeWorks offerings! Taught by Lanna, this class offers fast moving, beat bopping, cardio-strength option for our LifeWorks community. It is a class where you will move, groove, sweat and work on increasing cardiovascular endurance and total body strength! Focusing on full body movements, muscle group isolation, resistance training and more, this class poses challenges to all.

*Although it is open to bare feet training, it is recommended you bring in a pair of (non-street) sneakers for class!