Molly Christie-Gonzalez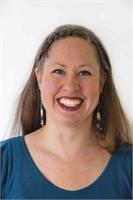 Molly Christie González has been a certified Pilates teacher for over 10 years, teaching in health clubs and schools in Philadelphia, San Francisco and New York state. She received her BFA and MFA degrees in Dance Performance and Choreography, and her MA in Dance Education with pre-K-12 teacher certification. She specializes in modern as well as dances from Brazil, Cuba and West Africa and has performed, taught and choreographed professionally for over 18 years. She recently moved to the area with her family and is so happy to be joining the faculty at LifeWorks Studio!
Molly Christie-Gonzalez instructs the following:
Bounce your way to a stronger and more flexible body while performing Pilates movements on a large stability ball. This fun whole body workout especially challenges core muscles, leading to better alignment, strength and comfort throughout your body!