Mikayla Morley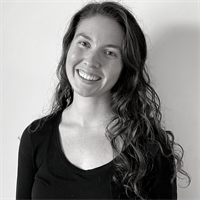 Mikayla Morley (RYT 200) has apprenticed under Ilana Siegal at LifeWorks Studio since 2015. She leads group Yoga, Pilates, dance, and fitness classes at LifeWorks Studio and excels at working with clients one-on-one to increase body awareness, reduce pain, heal injuries and empower. Mikayla has been a dance student of Modern, Jazz, and Ballet technique for over ten years and applies her knowledge of movement and alignment to her classes. She is especially interested in helping others heal from injuries through body-awareness and movement techniques, applying anatomy and the key role the mind plays in healing. Mikayla brings her joy of discovery and passion to every class she teaches.
Mikayla Morley instructs the following:
Bounce your way to a stronger and more flexible body while performing Pilates movements on a large stability ball. This fun whole body workout especially challenges core muscles, leading to better alignment, strength and comfort throughout your body!




Yoga is for everyone, men, women,young, old, thin, fat, stiff, flexible, weak, strong…everyone. As we age we need our balance, strength, flexibility and the ability to really let go, breathe and relax.

We will start where you are and move on from there. With gentle poses and a gentle vinyasa flow you will delight in how your body responds.

Please join us as we journey into the transformative power of the ancient practice of yoga.




Breathe...
Join me as we bring awareness to the breath and cultivate mindfulness. Discover how a mindfulness practice can enliven your daily experience. Perfect for beginners as well as those who have practiced meditation before.




Fitness trifecta of pilates, yoga, and a little bit of Ballet floor barre, this class sculpts and strengthens the body like no other. Students are quickly guided through a variety of sets involving small, repetitive movements to work the entire body.




This class presents a challenge to every student while remaining accessible to all levels. Students gain increased strength and flexibility through alignment-based yoga.




Strengthen and sculpt abdominal muscles and delve into the sensual art of Belly Dance. Students develop grace, confidence, and discover their playful side. This class begins with a warmup and leads into learning movement vocabulary and choreography. No prior dance experience necessary.