Shannon Vorce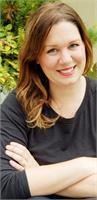 While living in New York City she was inspired by her Pilates instruction through the Kane School to pursue her passion. Certified through Power Pilates with 6 years experience teaching in both New York City and the greater Albany area. Under the mentorship of Brian Hull she expanded her knowledge of anatomy and physiology. Developing a keen sense of the individual body Shannon works at instructing healing and progression through movement. Specializing in pre and post natal body work. Currently teaching a wide range of classes, from mat to equipment based session in two locations, Lifeworks studio in Great Barrington nestled in heart of the Berkshires of Massachusetts, and ReCenter Square located in downtown Albany. She is grateful to spread her love of Pilates all across the northeast.
For more info visit www.shannonvorcepilates.com
Shannon Vorce instructs the following:
Start your weekend strong with a prop-based Pilates class that will playfully strengthen your practice.




This full-body conditioning practice incorporates proper alignment and breathing techniques to strengthen, tone, and stretch the body yielding flexibility, balance, control, and excellent core strength.