Ilana Siegal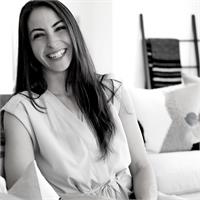 Ilana Siegal founded LifeWorks Studio to bring a culture of radical (self) care to the Berkshires. Life can be isolating but having community helps. Since 2013, Ilana has been focused on creating an environment that fosters growth, development, and a feeling that making your life work is possible. Drawing on a long career in yoga, Pilates, dance, bodywork, and personal development, Ilana develops programs that integrate best practices in mind and body fitness and wellness.
Originally from Ann Arbor, MI., Ilana first came to the Berkshires 20 years ago to study at Bard College at Simon's Rock. Ilana was a Certificate student at the Ailey School in New York City, and later became a certified Life Coach through Coaching for Transformation. An E-RYT500 yoga teacher, Ilana was one of the first yoga therapists certified by the International Association of Yoga Therapists after many years in practice. In 2016, Ilana was given one of Berkshire Magazine's Berkshire 25 Awards: most innovative, influential and dedicated for her work supporting families in Southern Berkshire County. Ilana also serves on the Parks Committee for the town of Great Barrington where she lives with her partner and three children.
LifeWorks Studio prides itself for welcoming all levels of ability and all members of the community. Supportive, accessible and challenging for beginners through professionals, LifeWorks classes offer a unique approach to movement, form, and function. Join us for fitness classes, wellness workshops, and a true experience of community. www.lifeworks-studio.com
Ilana Siegal instructs the following:
This class presents a challenge to every student while remaining accessible to all levels. Students gain increased strength and flexibility through alignment-based yoga.




High-intensity workout disguised as a dance party! This internationally popular fitness program burns calories by combining dance moves from around the world to catchy music. No dance experience necessary, just the desire to sweat while you party the hour away!




Fitness trifecta of pilates, yoga, and a little bit of Ballet floor barre, this class sculpts and strengthens the body like no other. Students are quickly guided through a variety of sets involving small, repetitive movements to work the entire body.




Every momma needs some good TLC! This yoga class is a great way to get and stay in shape and connect with your body and baby. Each class fosters a community that offers support, friendship, and resources tailored to your individual needs and questions.




Bounce your way to a stronger and more flexible body while performing Pilates movements on a large stability ball. This fun whole body workout especially challenges core muscles, leading to better alignment, strength and comfort throughout your body!




Geared towards women who are pregnant, this yoga class provides relief, strengthening, and a place to come relax with other mothers. Child-friendly space so feel free to bring your other children if you'd like!