Ilana Siegal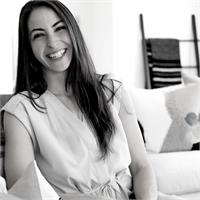 Ilana Siegal, originally from Ann Arbor, Michigan, has been a resident of the Berkshires on and off for over 15 years. She began dancing as a child, and has passionately studied a wide range of techniques and styles, including Ballet, Modern, Jazz, and Bellydance. Ilana has been teaching dance since 1997. Years later, while in New York City studying in the professional program at the Ailey school, she trained and began teaching Pilates. Ilana is also a certified Yoga teacher in the Ashaya (post-Anusara) tradition and a certified life-coach through Coaching for Transformation. Ilana splits her professional time between teaching group fitness/dance classes and working one-on-one with individuals who might be recovering from injury, building strength and flexibility, refining posture and alignment and finding optimal body efficiency. Ilana followed her passion for building community through the body and opened Lifeworks Studio located in Great Barrington, MA in 2013.
Ilana Siegal instructs the following:
This class presents a challenge to every student while remaining accessible to all levels. Students gain increased strength and flexibility through alignment-based yoga.




Every momma needs some good TLC! This yoga class is a great way to get and stay in shape and connect with your body and baby. Each class fosters a community that offers support, friendship, and resources tailored to your individual needs and questions.




Fitness trifecta of pilates, yoga, and a little bit of Ballet floor barre, this class sculpts and strengthens the body like no other. Students are quickly guided through a variety of sets involving small, repetitive movements to work the entire body.




High-intensity workout disguised as a dance party! This internationally popular fitness program burns calories by combining dance moves from around the world to catchy music. No dance experience necessary, just the desire to sweat while you party the hour away!




Strengthen and sculpt abdominal muscles and delve into the sensual art of Belly Dance. Students develop grace, confidence, and discover their playful side. This class begins with a warmup and leads into learning movement vocabulary and choreography. No prior dance experience necessary.




Geared towards women who are pregnant, this yoga class provides relief, strengthening, and a place to come relax with other mothers. Child-friendly space so feel free to bring your other children if you'd like!




Bounce your way to a stronger and more flexible body while performing Pilates movements on a large stability ball. This fun whole body workout especially challenges core muscles, leading to better alignment, strength and comfort throughout your body!